Our staff's commitment to you
Our staff are committed to providing support, compassion, information, and direction as needed to all members of our community, their families, and friends who are dealing with loss and grief. Charlie Heizenroth and Shawn Clark have over 60 years of combined experience helping family's during what often is the toughest times of their lives. Our staff has experience, knowledge and a passion to help in your time of need. Each and e very family's needs are unique, we have options and answers.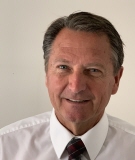 Charles Heizenroth III
Funeral Director & President Emeritus
A lifelong member of the Ashland community Charlie Heizenroth has been serving families of northern Schuylkill County since 1985. He attended Penn State University and Simmons Institute of Mortuary Science to achieve the requirements of the Pennsylvania State Board of Funeral Directors. He then served a 12-month internship under Frederick "Fritz" T. Kull, FD. After becoming the owner of the Kull Funeral Home, he acquired the Edward J. Stauffer Funeral Home in Ringtown. Later in 2015 he expanded yet once again to purchase the Willard Rothermel Funeral Home-Mount Carmel and the Ray Rothermel Funeral Home-Elysburg. In early January 2022, Charlie decided to turn over ownership to Shawn & Melissa Clark and ease into retirement. Charlie is still involved and will continue to serve families in their time of need on a limited basis so he can spend more time with his own family. He is a source of guidance and support to both Shawn and Melissa. Since early on in Shawn's career as a funeral director, Charlie was a mentor to him. The Clark family will be forever grateful for the opportunity that was given them by Charlie & Tracey Heizenroth.
Rothermel-Heizenroth-Clark Funeral & Cremation Services Inc.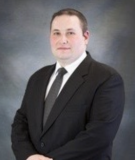 Shawn E. Clark
Owner & Funeral Director
Shawn is from Phineyville, a small rural patch in the Ringtown Valley. Shawn graduated with honors from Hazleton Area High School in 2001. He is a graduate of Bloomsburg University, with a BS/BA in Business Management/Operations Management. In 2006 he graduated from Simmons Institute of Funeral Service , Syracuse NY with honors. Shawn has been a deputy coroner with the Schuylkill County Coroner's Office since 2007.
In addition to running the 3 funeral homes Shawn enjoys spending time with his wife Melissa and 2 son's Charlie and Colton.
He is a member of St. John's Lutheran Church-Brandonville, F&AM Lodge 256, Shenandoah Archery Club, Tamaqua Rifle & Pistol, Beaver Rod & Gun, Tri-County Rifle League, and FDHAS.
Shawn is an accomplished competitive shooter. In his spare time he likes to travel to shooting matches, "tinker " around with mechanical things and do chores on his family farm.